I think it all depends on the developers dedication the character in question. I think both 2D and 3D girls can be fleshed out and amazing characters as well as beautiful or attractive.
When talking about 2D girls in games, I instantly think of 2D fighters. When I think of 2D fighters the first character to come to mind is:
Sakura Kasugano - who kicks major butt. More or less a female version of Ryu, she's generally my pick for any fighter she's in.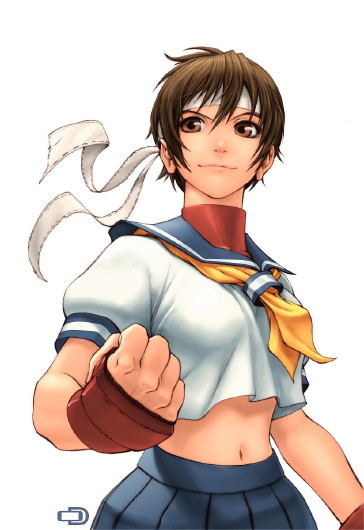 Or there's also Ibuki - a ninja like character with a lot of power behind her attacks.
I know a lot of fans think Cammy is the girl to die for in the SF series... and while I get the idea that a tight bodysuit revealing ze buttcheeks is a move to get the guys interested - personally I haven't had that much love for the character

_________________